Downlink 3 – Exhibition Updates
Does your company have an important announcement, strategic partnership or large-scale business deal you'd like to announce to the entire SATELLITE universe of attendees, engaged readers and affiliated media outlets?  With the Big Deal, Big Reveal program, the presenter(s) of your choice will take the Big Stage at SATELLITE 2019 to share their newsworthy announcements with the entire commercial and government satellite and aerospace worlds.  Our conference team will work with you to craft your messaging, and we'll "tease" your announcement during the lead-up to the event to pique attendee interest and guarantee awareness and a full room of interested attendees on-site.  When it comes to getting the word out about your presentation, we'll be with you every step of the way, utilizing our full marketing/promotional resources, social networks, media outlets and direct messaging capabilities.
To discuss your vision for the ultimate in-the-spotlight opportunity at SATELLITE 2019, contact Michael Cassinelli at +1 (301) 354-1691 or mcassinelli@accessintel.com.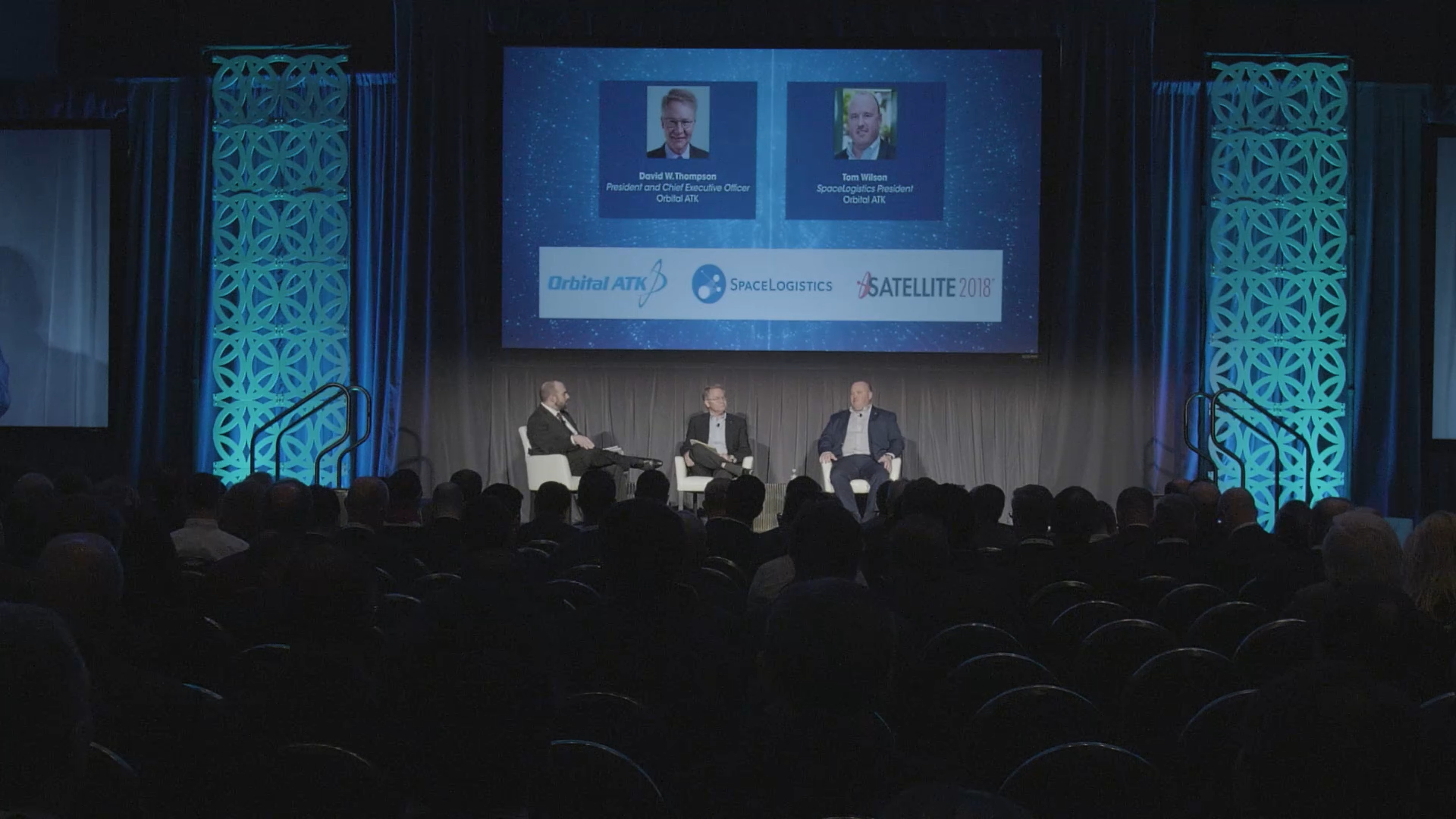 Orbital ATK's Big Deal Big Reveal session at SATELLITE 2018